Health

& Safety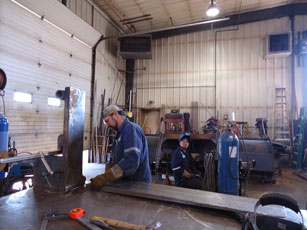 On-Site Welding recognizes that the safety and health of our employees is the most important responsibility in the conduct of our business.
We operate within the framework of all applicable legislation for construction, mining / mining plants and Industrial establishments. On-Site Welding accepts responsibility in all circumstances under our control for providing a safe work environment; where our employees can carry out their duties without danger to themselves or others, providing proper procedures and practices are observed.
We believe that each and every employee has the responsibility to report all substandard practices and conditions that could potentially cause an accident and or harm to others.
On-Site Welding realizes that the safety and the efficiency of our safety program is a direct result of effective management, supervisor and worker partnership.